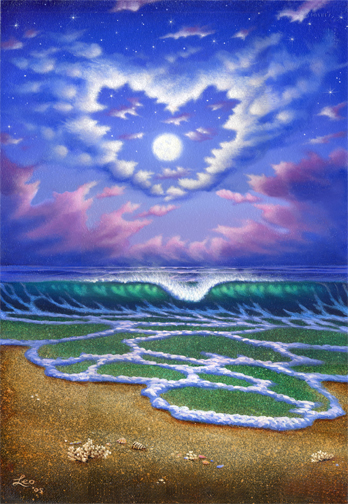 When you look up and watch the clouds drift by, there are moments when you may be surprised at the shapes you see. This painting was inspired by the true love of a special young couple.
Original Size - 18 x 24
Original on Canvas
Inquires, please call
808-936-2568 or
email > leo@leosart.com
Also Available In
Giclee - Cards - Prints,
(print sizes below)
6x8 with 8 x 10 Double Mat
8x12 with 12 x 16 Double Mat
11x14 with 16 x 20 Double Mat
..