Original - 11 x 14
Acrylic on Archer paper. SOLD
Also Available In
Cards
5 x 7 with envelope
Prints,
6x8 with 8 x 10 Double Mat
8x12 with 12 x 16 Double Mat
11x14 with 16 x 20 Double Mat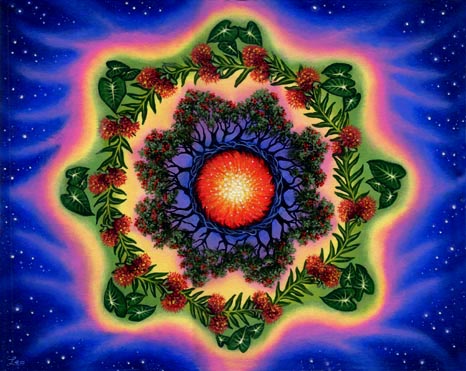 Description
This painting is part of a series of mandalas that I'm having lots of fun with. Putting the environment of the Big Island into a mandala was exciting and to the point. Our Volcano and all the glorious beauty it has, produced form it's erupting center.
..