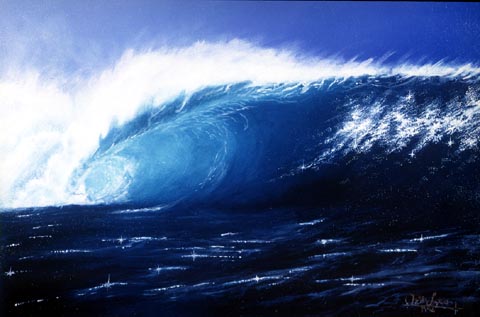 Insane, perfect, awesome, powerful, sick, unreal, epic are but some of the words that only attempt to describe the wave at Pipeline. It demands all your senses, whether surfing or watching. To experience the wave drawing off the reef, shape itself, and surge towards the shore while listening to it's cannon roar is spectacularly overwhelming.
Painting by Joshua Leo
Original Size - 20 x 24
Original on Canvas
Inquires, NFS
Also Available In
Giclee - Cards - Prints,
(print sizes below)
6x8 with 8 x 10 Double Mat
8x12 with 12 x 16 Double Mat
11x14 with 16 x 20 Double Mat
..